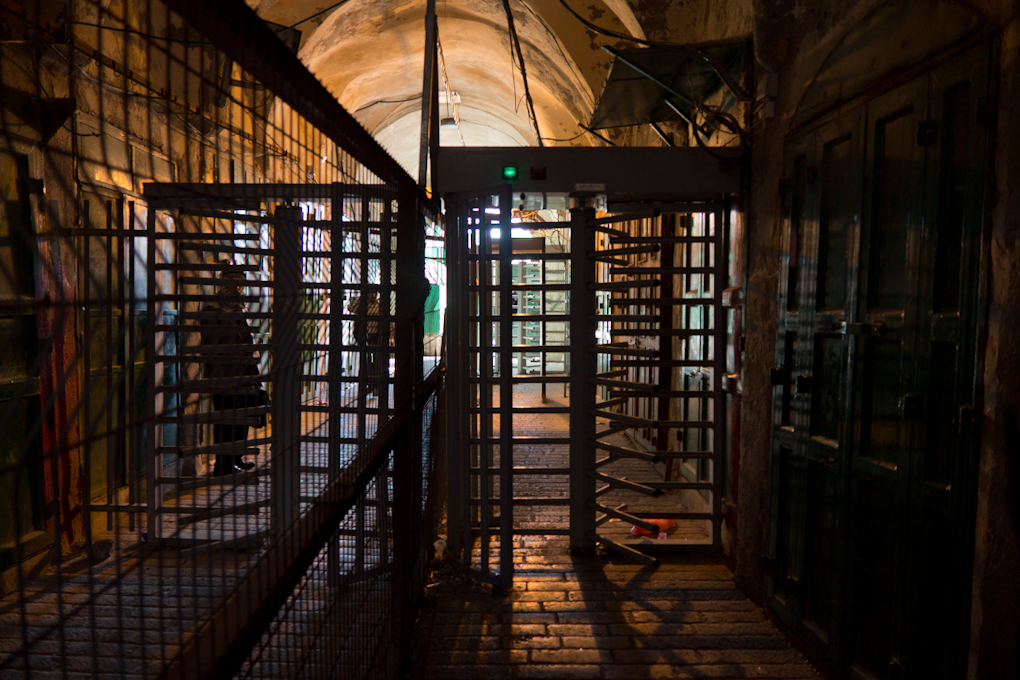 The sounds of entering one of Hebron's 17 military checkpoints.
Hebron is a West Bank city where the occupation is most visible. Over 500 extremist Israeli settlers have taken over buildings inside of the city. These settlers frequently engage in violent attacks on the local Palestinian population. To protect the settlers, the Israeli government has stationed over 1500 soldiers in Hebron. The city is now split in 2 parts, one under Palestinian control, the other under Israeli military control, where Palestinians have severe restrictions on movement through the use of checkpoints, a settler-only road, and more.
All Israeli settlements in the Palestinian territories are deemed illegal under international law.
This audio-visual experience is part of an online cultural companion to Palestine Through Their Eyes / Life under Israeli Military Occupation, the photo series on display at Support, an exhibit curated by Quite Strong.
If you are in the Chicago area, please stop by this Friday, 20 January from 6–9pm for the opening night.
Support
Coalition Gallery 217 North Carpenter Street, Chicago, IL
20 Jan–10 Feb 2012